The Mechanical Device called the Fidget Spinner
Some people have been found to natural fidget and feel nervous when in public or around people. Researchers have been done to see how people that are faced with this type of issue can relieve themselves of this issue of which may be anxiety or autism. The Fidget Spinner is one device designed for this course. It is a mechanical device designed to relieve people of stress when they engage the toy whenever they feel any other aforementioned characteristics. The toy is made and designed to have a three circular shape like bearings with one principal bearing in the middle that joins all three together.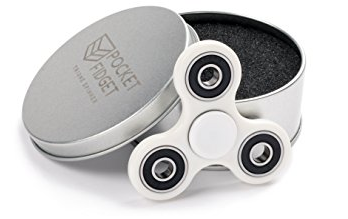 The material used in making this device can either be any of the common alloy elements like titanium, copper, aluminum, stainless steel and even plastic. The rolling motion of this device has a way of giving the one rolling it a focus and sense of concentration thereby reducing stress and nervousness. The
Fidget Spinner
has been in existence in the way back 1990s but has found its place in the market becoming one of the most popularly sold toys in most toy market and stores in 2017. So many people have associated different usefulness to the toy making it popular. It is common to see some children restless and nervous especially in environments in which they are new to when they have not made so many friends. It is difficult to get such children focus on anything especially when they have to learn a particular thing. Schools have found the Fidget Spinner to be useful for this purpose getting school children focus and concentrate on what they are being taught, Giving a child room to spin for a while with the toy and them coming back to learn could be a whole lot of fun for the child. One can also give a promise of learning and come to spin to children to make them learn with rapt attention.